By Al Schumann on Wednesday September 9, 2009 03:05 PM
enter PAINE hatchet raised ....

why ? read this !!!!:



"Open Letter to Congress and the Executive Branch

Amidst the debate over systemic regulation, the independence of U.S. monetary policy is at risk. We urge Congress and the Executive Branch to reaffirm their support for and defend the independence of the Federal Reserve System as a foundation of U.S. economic stability. There are three specific risks that must be contained.
First, central bank independence has been shown to be essential for controlling inflation. Sooner or later, the Fed will have to scale back its current unprecedented monetary accommodation. When the Federal Reserve judges it time to begin tightening monetary conditions, it must be allowed to do so without interference.

Second, lender of last resort decisions should not be politicized.

Finally, calls to alter the structure or personnel selection of the Federal Reserve System easily could backfire by raising inflation expectations and borrowing costs and dimming prospects for recovery. The democratic legitimacy of the Federal Reserve System is well established by its legal mandate and by the existing appointments process. Frequent communication with the public and testimony before Congress ensure Fed accountability.

If the Federal Reserve is given new responsibilities every effort must be made to avoid compromising its ability to manage monetary policy as it sees fit."
that piece of beached blubber had under it the signatures of an argos full of econ con semi notables

what a pack of sackless sycophants

for christ sake the fed should be in congressional bondage regalia by now

come on after the recent blow out

forget your average drift wood pwog like kusinich or woolsey
how can committee power in hand types like cousin barney frank
ginger cat around like he does in this interview

why he oughta order up the capital police's alpha squad car
and send it to fetch up the current talmudic looking mule of a fed chairman
and bring him before his committee " for a good public muzzle to tail harnessing "
yup
and and post " ritual investment "
send him off
on a peremptory drag around capitol hill on the end of a mexican bull rope
----------------------------
back to the econ con hierophants
these geeps are scared the fed may lose its....independence ???...
christ on the fuckin half shell
"...every effort must be made to avoid compromising (the fed's) ability to manage monetary policy as it sees fit."
AS IT SEES FUCKIN FIT!!!!!
after sinking millions of good old hard jobbin' amerikan homeholders below the debt line ??
why ....
the house should rise as one and take back the mandate of heaven from those wall street skylarks
run the netions credit system from a desk in the House clock room
damn those pwog geese for their supine dick licking
-----
btw
that's not even scratchin at the toes of what obama san oughta been doin'
why i bet no more then ten minutes after this swear in ceremony
a general jackson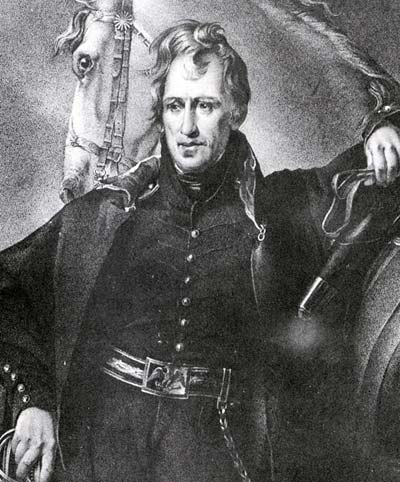 would have strode right over
to that temple of mammon.... "pussonally "
and
thrown the lot of em out like sunday morning garbage

and then challenged our dear gentle ben to a duel !!!