By Michael J. Smith on Monday June 25, 2012 10:23 PM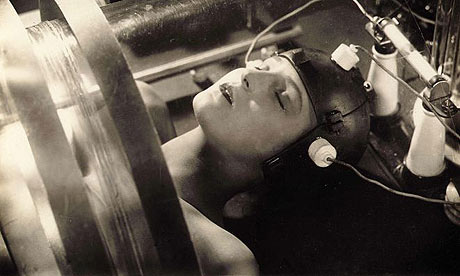 [T]he Bill and Melinda Gates Foundation is spending about $1.1 million to develop a way to physiologically measure how engaged students are by their teachers' lessons. This involves "galvanic skin response" bracelets that kids would wear so their engagement levels could be measured.
Now of course for the Gates Foundation $1.1 mil is chicken feed -- that's about what they spend arranging a conference call, according to an acquaintance of mine who works there. Still, this is a grim item.
Bill & Melinda have backed off on what their web site originally said:
A foundation spokesman said that the purpose of the [grant] is not related to teacher evaluation and that the Web site shouldn't have said it was.
Oh well, that's all right then. As long as the telemetry from these experimental classroom animals isn't being used for 'teacher evalution'.
My mole in the Gates Foundation tells me that Bill & Melinda are never referred to as such within the Death Star; nor even as Mr and Mrs Gates. The correct term is 'The Living Donors'.