By barebones on Friday August 3, 2012 09:06 PM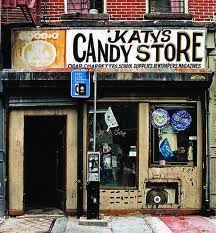 New here. But this seemed like the kind of place where I could whine and get a little sympathy.
I'm always reading how great small business is. Let me tell you, small business sucks. It sucks even worse than big business. The mom and pop shop is a sweatshop. I know. I've done both.
In a big comapny, your manager is a sick fuck. Every time. No doubt about it. And his manager is an even sicker fuck. That's how they pick 'em. One sick fuck knows another sick fuck.
But in a big corporation, your manager and his manager have to pretend to be reasonable people. There are rules and they're supposed to follow them. The rules are always tilted toward the sick fucks, naturally, but still, it cramps their style.
Small business, your manager could be Ted Bundy and half the time, he is Ted Bundy. He's under the radar. He doesn't have an HR department and nobody's going to sue him, because sue a beggar and you get a louse.
He'll ask you stuff a big corporation boss would never ask. Like how old are you? Are you going to retire on me? What are your politics?
And he'll never stroke you, the way a big-company boss is trained to do. Every time you tell him what you've been doing today, it's an excuse for him to tel you you're an idiot, you should have been doing something else.
Fuck small business.