Obama: Soft on welfare queens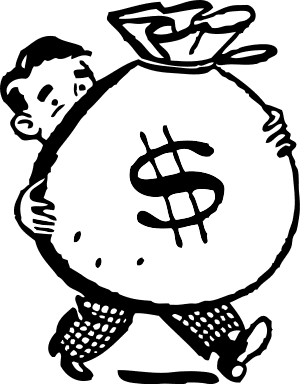 -- No, no, not those welfare queens, a different bunch:
President-elect Barack Obama yesterday urged President Bush to support immediate aid for struggling automakers and back a new stimulus package, even as congressional Democrats began drafting legislation to give the Detroit automakers quick access to $25 billion by adding them to the Treasury Department's $700 billion economic rescue program.
I've always been very amused by the contrast between the self-representation of business folk, and the actuality. Some years ago, a couple of other propellerheads and I had quite a good idea -- an idea which some other propellerheads ended up making a lot of money with -- and we went with our begging bowls to various venture-capital folk (this was when that unamiable species was as thick on the ground as bison were, before the railroads came). The first question the VC guys asked (and they
were
guys, every time, so cool your jets there, Ms Steinem) was this: "What are the barriers to entry for potential competitors?" The Grail they were seeking, you see, was quite simply monopoly. Competition is for losers.
Representation: risk-taking; self-made; beholden to no one; bold; unafraid of possible failure; eager to compete on the level playing field, may the best man win, et cetera, et cetera -- one has heard all this piffle a million times, right?
Reality: they hate competition worse than cholera, and when they fail, they run to Uncle for a handout.
And Uncle, with both halves of his bicameral, bipartisan brain, feels their pain.