By Michael J. Smith on Saturday December 26, 2009 04:05 PM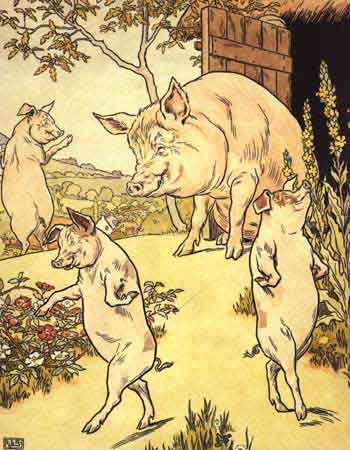 The Senate's Christmas gift to us all was a massive giveaway to the insurance companies, with some nice stocking-stuffers for the pharmaceutical vultures. Surprise, surprise.
I happened, during the festivities of the season, to encounter an old friend of mine, a clever and decent chap whom I like and admire. He has a staff position of some consequence on the Democrats' side of the Senate, and he was was over the moon with joy about having passed this abomination of a bill, though the last time I remember talking to him about it, he was expecting, or at least hoping for, a good deal more from health care "reform".
We didn't really get a chance to get into it, but if I understood him right, he was happy that they had been able to pass something, no matter how awful. This was an achievement, it seems -- even a win. Our Team put some kind of a ball through some kind of a hoop, or between some kind of poles, or over some kind of wall, or something. The Other Team didn't want us to do anything, but we did something. And even though it was kind of an awful something, that means we put a point on the board! We can hit the campaign trail next year and say, hey, we gave you... well, never mind exactly what. We scored, that's what matters.
My friend, of course, is a career Democrat -- though in his private life he is a conscientious and exemplary human being, a doting father, and excellent company over the dinner table. He is an excellent example of how participation in the Democratic Party teaches otherwise intelligent and decent people to lower their expectations so far that what any ordinary uninitiated person would consider defeat smells a lot like victory.