By Michael J. Smith on Saturday April 3, 2010 02:05 PM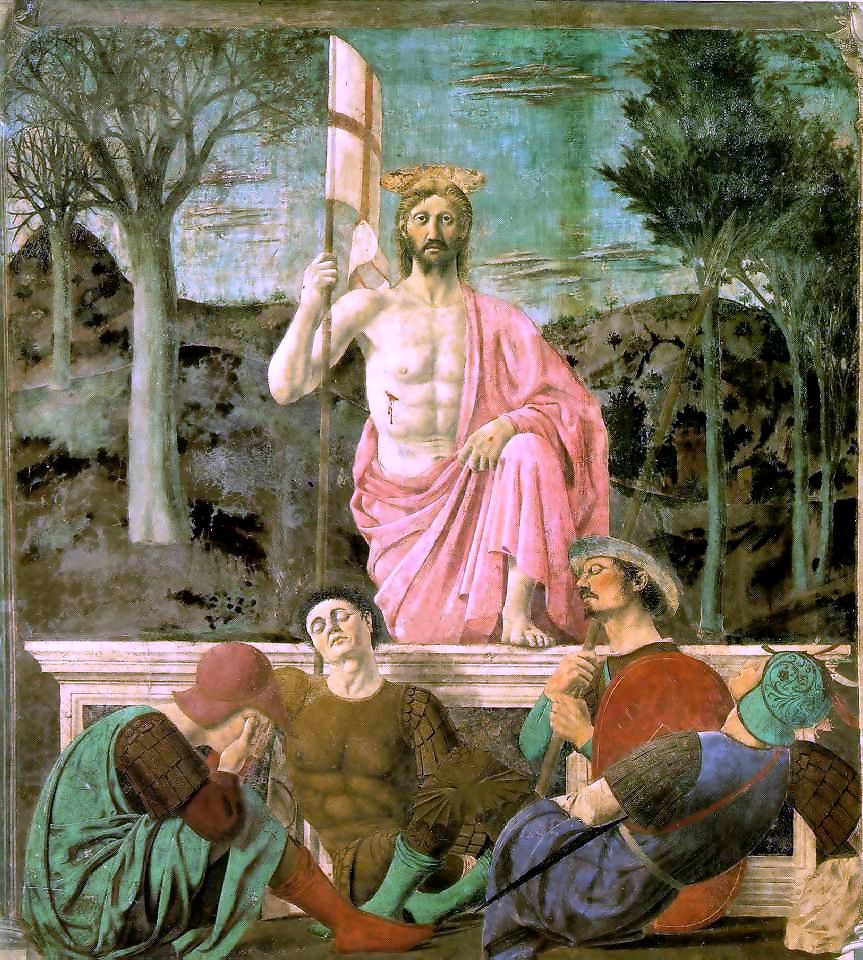 (I wrote this piece some time ago and shelved it. Owen's recent post about the odious witch doctor Robert Trivers brought the topic back to mind, so here it is. Warning: It's as long as the Epistle to the Romans, and not nearly as well written.)
I knew a girl, back in my college days – let's call her Diotima. She was a very attractive girl, though I never got anywhere with her, not for lack of trying. In later life, she became what you might call the International Standard Liberal. That is to say, after a feckless and louche baby-boomer youth, she went "back" to law school -- as she oddly put it; had she gone to law school in a previous life? -- and ended up making a nice upper-middle-class living as a bureaucrat in an agency devoted to "Victim Services."
Some years after our college days, I ran into Diotima again, at a wedding. I was a red-hot Marxist-Leninist in those days, or so I sincerely believed. We argued about politics for quite some time over the downscale champagne, and she finally dismissed me, with a self-assurance you had to admire, by saying that I had found a "substitute for religion."
I chewed on this for a while and finally decided she was right.
Diotima was a hell of an attractive girl – was that already made clear? But even for the sake of her lush poitrine I couldn't live in the whiggish, commonsensical, Benthamite world which is, for her, the only desirable or imaginable world. Diotima correctly saw that my wild dreams of social transformation had no firmer evidentiary basis than the pious Christian's hope of Heaven, and that I was committed to them in the teeth of all the obvious facts.
This memory bubbled back up during a recent weekend spent in an enlightened household with three generations of intelligent and successful Ivy League graduates.
The youngest son – let's call him Strephon – was reading, with great glee, Richard Dawkins' book, The God Delusion, and declaiming aloud passages that he found particularly entertaining. After half an hour of this I was ready to run out and join the Trappists, and sign off gladly on every article of the Catholic faith, the more baroque and improbable the better.
Dawkins is a shallow, monocausal answer-for-everything smart-aleck with a disreputable weakness for sociobiology – a guy so full of sophomoric self-assurance, he thinks that a topic already handled rather well by Gibbon and Voltaire could benefit from his attention. But the fury I was starting to feel, subjected to Dawkins' jejune witticisms at God's expense, was going well beyond irritation or even contempt. I wanted to take up the cudgels on God's behalf. Or, putting it a different way: given a choice between God, with His problematic record, on the one hand, and Dawkins on the other – I'd take God any day.
It seemed puzzling that Strephon was enjoying the book so much. He hadn't been raised religious – far from it. So he wasn't experiencing the joy of escape; this wasn't an Edmund Gosse or Samuel Butler setup. His family are thoroughly secular. The God Question isn't on their radar at all. In fact Strephon would get a lot more escape fun, if he wanted it, from taking up with God than from trash-talking the Supreme Being.
Did he hope to shock us? Shocking people can be a lot of fun, of course, and perhaps somewhere in the world there is a roomful of religious people so sheltered and naïve that Dawkins' well-worn tropes might shock them. But nobody under the actual roof there and then was about to respond that way to such old news. Here again, the shock value of a proclamation in God's favor would have been much higher than the announcement that a long-accepted truism is actually... true. It seemed a little like shouting "two plus two equals four!" and expecting a gasp of indrawn breath.
Why did Dawkins write this book? Why would anybody bother to read it? What was Strephon getting out of it?
Here's a clue: Dawkins has started a pawky, anemic little cultlet called "The Brights" (www.the-brights.net). From the outfit's self-definition:
A bright is a person who has a naturalistic worldview"
A bright's worldview is free of supernatural and mystical elements"
The ethics and actions of a bright are based on a naturalistic worldview"
Leaving aside the thoroughly begged question of what constitutes a "naturalistic worldview," or how "ethics" might be "based" on it, what are we to make of this name, "Brights?"
Of course Dawkins disclaims – feebly -- the obvious inference that people who share his complacent, mechanistic outlook are smarter than people who don't:
I am a bright. You are (quite probably) a bright. Most of the people I know are brights. The majority of scientists are brights.... the word is a noun, not an adjective. We brights are not claiming to be bright (meaning clever, intelligent), any more than gays claim to be gay (meaning joyful, carefree). Whether there is a statistical tendency for brights (noun) to be bright (adjective) is a matter for research.... I know the result I am betting on, but it is no part of the definition of the noun."
So "The Brights" is a little like Mensa, but with lower admission standards – you don't even have to subject yourself to the hassle and potential embarrassment of a test.
The easiness of it all, the sense of facile superiority to the common herd, is a big part of the game here. Atheism is pretty cost-free for well-educated up-and-comers. Nobody expects the Spanish Inquisition anymore, and with reason.
There's a Graham Greene novel – I forget which – where the protagonist, a typically tortured Graham Greene believer, is talking to a nonbeliever. The nonbeliever observes that things must be so much "simpler" with God than without. The protagonist says, no, far from it, they're infinitely more complicated.
One may or may not wish to complicate one's life. There's a lot to be said for simplifying instead. But how wonderful if you can do that and claim, at the same time, that you've taken up a heroic burden; that you've defied conventional wisdom, and nailed your theses to – well, not a church door; perhaps a grad-school door?
Nonbelief makes no demands. Particularly in Strephon's urban-hipster milieu, it's certainly the path of least resistance. Yet Dawkins has found a way to convince Strephon that by taking this path, he's showing himself to be something of a superior soul. Or at least a superior mind -- which matters a great deal more; you can take a mind to market, if you're lucky, but since Mephistophilis fulfilled his quota, back in the 80s I think, nobody is interested in buying your soul.
I don't know what Strephon's politics are – mildly liberal, probably. But he's still young, and so he may not fully have realized the comfort, the justification, the atheodicy, if you will, that Dawkins' variety of mechanistic "naturalism" gives to the existing order. Strephon thinks – judging by his gleeful excerpting – that Dawkins is very much the bold iconoclast. But the reality is quite otherwise. By dethroning the Sky-Father in this particular way, Dawkins ensures that the princes of the earth are the supremest beings left standing.
Over the years, there have been thinkers who found ways to do without God, and yet didn't implicitly legitimize the institutions and power relations of the world we confront. But to pull off that trick, you need a worldview that allows new realities to emerge suddenly – a worldview with some chaos and dynamism in it. You need a world where there is no privileged, ultimate level of reality, itself irreducible, to which all other phenomena can be reduced – like Dawkins' atomistic notion of the 'gene', for example.
Dawkins is well known for his nominalist, single-factor approach to evolutionary selection. For him, selection begins and ends with the 'gene'. All other apparent entities – species, biotic communities, kinship groups – are merely epiphenomena, insubstantial shadows cast by a Manchester School swarm of competitive, "selfish" genes-eating-genes. The epiphenomena have no intrinsic reality, and no dynamical laws can properly be stated in which they figure as terms. Composita solvantur, says the patron saint of English vulgar empiricism, Francis Bacon – let compounds be dissolved. Dawkins is a worthy heir of this knucklehead tradition.
Such a reductionist picture can only view reality as a vast arithmetical average of uncountable tiny events; and like any reality that rests on the law of large numbers, it is a reality that can only change very slowly, in its own good time – if at all. Nature will no more make a leap, in this kind of world, than all the scurrying molecules in a glass of water will suddenly, unanimously head North.
Dawkins has found a way to be Dr Pangloss without having to share the stage with God. He dwells in what is the best of all possible worlds because it's the only possible world, now and for a long, long, geologically long time to come. Evolution has spoken – an Evolution formed in Dawkins' own image, an Evolution whose highest achievement, to date, is high-achieving "Brights". Pangloss' God felt obliged to optimize to a transcendent standard of plenitude, but Evolution recognizes no such constraint – and yet what Evolution has given us must be accepted as the best we can get.
Evolution a la Dawkins sends some to Harvard, and some to the wall, and unlike God, is not to be questioned. God can be addressed, even interrogated – lama sabachthani, as the man said -- but Evolution is deaf. You can try to appeal to God's better nature, but Evolution has no better nature.
The finality of Evolution's decrees sits well with those whom Evolution has favored. God, on the other hand, is notoriously capricious and unfathomable and might throw you a nasty curve ball, no matter how high your SATs, any time he takes it into his inscrutable counsel. Bottom rail might end up on top. The last might be first -- and where's the justice, where's the reward owed to merit, in that?
People of my class and generation are quite puzzled by the average flyover American's fondness for going to church. But as I sat in that comfortable, tasteful house, surrounded by trophies of the childrens' high-achieving school years, and listening to Strephon's self-congratulatory romp with Professor Dawkins, I found myself remembering the poky little holy-roller churches in the nowhere town where I grew up – remembering, and wondering, really, wouldn't I be having a better time there?
Oh, sure, those congregations were desperately ignorant, superstitious, benighted – anything you like, in fact. And if I were there – I might soon want to be back at Strephon's house. But even so, there was something admirably irruptive and from-below, something Dionysiac and self-determined, something bloody-minded and unpersuadably stubborn about those little conventicles. The holy-rollers had pinned their hopes on an awfully long shot. But at least it was a hope in something bigger and better than meritocracy.
Real hope for serious social transformation – if anybody were offering such a thing – might give religious hope some competition. But what people are actually given is a choice between religious hope, however tenuous, and the no-hope of an educational regime that starts winnowing people into brights and not-so-brights in nursery school. Perhaps it's hardly surprising that people who got winnowed out early might feel more kindly toward God than toward the Brights -- toward a God who, as the famous young lady sings, is wont sometimes to put down the mighty from their seats, and exalt the humble; toward a Messiah whose low opinion of scribes and Pharisees – the liberals of their day -- is well-documented and pungently expressed.
The flyovers' atavistic churchiness is, I think, of a piece with their dislike of liberals – a dislike which wounds, and aggrieves, and puzzles the liberals themselves no end. Can't they understand, the liberals plaintively ask, that we have their best interests at heart? We're trained, educated, conscientious, highly professional people – why don't they trust us?
But it's one thing to acknowledge the priesthood of somebody who is a priest just because a bishop ordained him. Those are, after all, the rules of the church game. It's quite another to defer to a merit-priest whose claim to the office rests, overtly or implicitly, on his being born brighter than you are.
Americans, no matter how churchy, are not mediaeval peasants. They don't have to go to church; and if they do go, they can choose where to go, and what to believe. But the secular priesthood of liberal professionals tends to lodge itself in institutions that are difficult to avoid, like the schools, or the courts, or the social-service bureaucracy – all of which, really, fall under the rubric of my old heart-throb Diotima's professional specialty, "Victim Services". That is, they serve victims in the sense that McDonald's serves burgers. The noteworthy thing about these institutions is that they have the state's monopoly on sanctioned violence to back them up.
In spite of our politicians' relentless, nauseating prattle about "faith", the religion of Dawkins is our real, though unacknowledged, state church – the one that has the secular arm behind it. Our institutions are little avatars of Dawkins' idea of Evolution; selecting the fit and rejecting the unfit has become our way of life. And with respect to this orthodoxy, most Americans suffer from a certain dividedness of mind. They accept its premises but chafe, not quite knowing why, at its outcomes – unless those outcomes have been highly favorable to them.
Strephon isn't a bad egg, really, as human beings go. But the Church Of The Selfish Gene has already awarded him a favorable outcome, with brighter prospects ahead. He has a young man's praiseworthy delight in mischief and naughtiness, but unfortunately has found a way to indulge that impulse – or believe that he is indulging it – while at the same time he clings to the most fundamental truisms of the social world he lives in, as closely as any Tory squireen ever clung to the Crown and Mitre.
If God did not exist, Voltaire remarks, Man would have to invent him. Perhaps the old boy was right in a sense that he didn't intend. Any old port in a storm, and any escape route from a jail. If God provides an escape from the social and mental prison of Dawkinism, then maybe He's worth the invention. The Prophet Muhammad, sitting in his rather appealing paradise, certainly owes many of his recent adherents to revulsion against the civilizing efforts (carried out at gunpoint) of the enlightened West.
It's well recognized what an intensely human institution religion is – driven by human needs, rationalized by human fabulation and casuistry, its history thoroughly stained by human vice and vileness.
What is not so obvious, perhaps, is that Enlightenment offers no escape hatch from human history, either. Enlightenment, as we have come to know and be disappointed by it, is as much the product of a particular social order as was the mediaeval Catholic church. Enlightenment is the ideological firstborn of the bourgeoisie in its course of ascent. In its actual concreteness and specificity, Enlightenment serves the purposes of the bourgeois order that gave it birth as sedulously as the mediaeval Papacy served the feudal order.
Assertion can't simply be replaced by negation. The opposite of belief in God is not unbelief – it's belief in something else. For Dawkins, of course, it's belief in the all-controlling, all-determining gene, and for Strephon, I fear, it may turn out to be belief in the fundamental rightness of the social order that promises to deliver him a fairly cushy berth.
They would both, no doubt, call this progress. These affirmative beliefs – in the narrative of progress, in the explanatory power of mechanical genetics, and in the relative reasonableness and humanity of present institutions as compared with past ones – are the concrete content of Enlightenment as an ideology.
Religious institutions formed part of the prison that our forefathers escaped from. But it is Enlightenment that patrols the Panopticon where we, the living, are serving our own sentences. So to hear Strephon jeering at those dumb, unwashed, ill-educated believers was a little too much like hearing the jailer mock his inmates.