By Michael J. Smith on Wednesday January 25, 2012 05:31 PM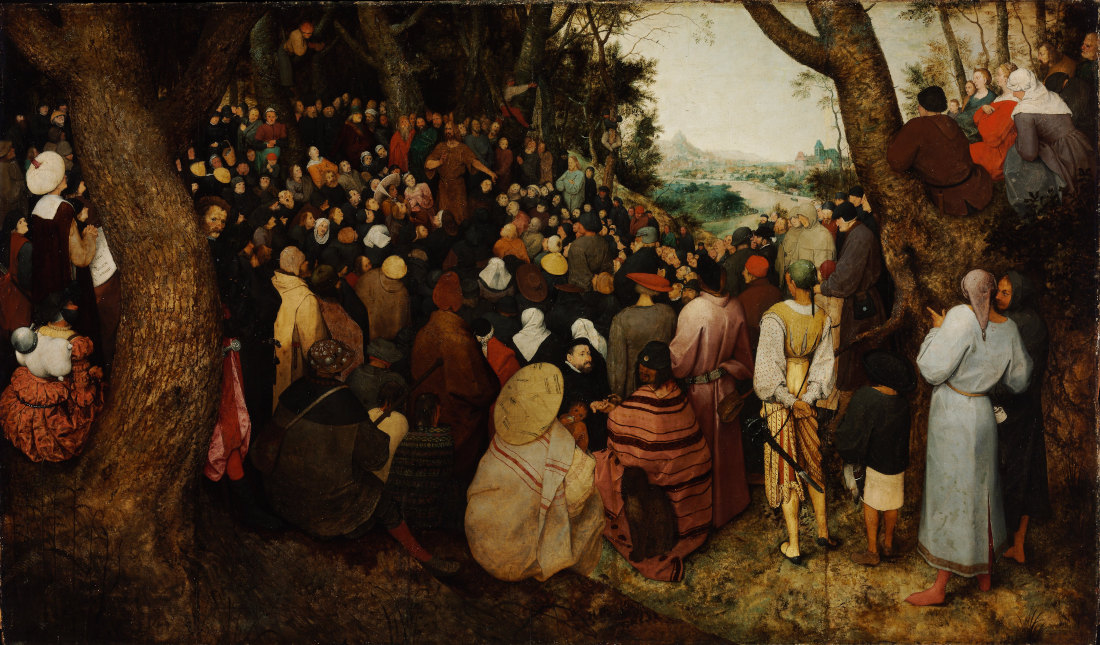 I may have mentioned that I've been having some very vexing conversations lately with my liberal friends. I fear the nearing Presidential charade has got their hormones flowing.
Years ago, as a lad, I had a fine old Kentucky hound dog, unimaginatively named Mutt. Now Mutt was by nature a very gentlemanly dog, who had the good grace to look sheepish when he had done something stupid; as Diogenes remarked, a blush is the color of good breeding. Or something like that. Not that dogs blush, exactly. But their body language is very eloquent, and they generally have better breeding than their masters. In my experience.
Mutt had his limits, though. There was a very coquettish and un-fixed collie bitch -- I use the term in its technical, not pejorative sense -- who dwelt about a quarter mile down the little road we lived on, and whenever she went into heat, and the wind blew from that quarter, Mutt simply had to be confined. It was a case of Jekyll and Hyde. The usually companionable, sportive and humorous pal I thought I knew disappeared, to be replaced by a slavering -- literally slavering -- insensate sex fiend.
We locked him up in the shed and closed our heartless ears to his piteous, long-drawn melismatic howls -- so expressive; no two alike. If we had understood Doggish as well as Mutt understood English, we would have been amazed by his Pindaric eloquence, I feel sure.
Three or four times a day I would take him out on a leash -- a leash, forsooth; like putting a human in a strait jacket -- to scombre. He was like a lodestone. The collie's bower of bliss lay due east of us, and our house was foursquare to the cardinal points. So on the west side of the house, Mutt's quivering nose and drooling jowls were pointed directly at the walls of the house -- as if he could charge right through the brick to achieve the consummation so longed-for.
We walked clockwise -- very bad luck to do the contrary, where I grew up -- and on the north side of the house he nearly dragged me off my feet behind him. On the east side I had to assume a 45-degree list to starboard and the leash was taut as a fiddlestring. On the south side I had to put the leash over my shoulder and drag the poor horndog backwards, claws grubbing up the crabgrass; he knew that leg was taking him fifty feet farther from his heart's desire.
Well, okay, wrong organ.
I had a lot of sympathy for Mutt, though it would be some years yet before I would find myself in exactly his situation. So I should be more sympathetic to my liberal friends. The bitch is in heat, and the limbic system has taken over. Here's a recent message from an old old friend of mine, in response to some aspersions I cast upon Obama the God-Emperor:
It is not uncommon to underestimate the stimulus bill--the sheer billions that went into such progressive causes as alternative energy, health care, unemployment and infrastructure. Not to mention saving the domestic automotive industry. This was not the work of a neoliberal CEO.

But it generated such a tremendous backlash in the form of the Tea Party (which the voters bought into in the 2010 elections), that gridlock has been the consequence.

At least we are out of Iraq, whereas our presence there could have been infinitely prolonged.

It was Congress, responding to the Republican scream machine, that refused to supply the funding to close down Guantanamo, and which has refused to transfer prisoners to the mainland, after Obama announced that it would be closed.

The citizen detention component of the NDAA is grotesque, but it is so clearly unconstitutional that I have no doubt that the courts will strike it down in short order.

In the meantime, bills can be paid... After several years of being excruciatingly diplomatic, Obama seems to have found his voice again, and is calling out the Republicans as the real "job-killers."

Stopping Keystone arrested a fossil fuel extravaganza that authoritative voices said would have meant "game over" as far as climate change.
I will leave it to y'all to dissect the full craziness of this apologia. It's sheer Muttlike madness from start to finish, of course; but I've been cruel and mean-spirited enough just by reproducing it.