By Michael J. Smith on Saturday May 8, 2010 11:55 AM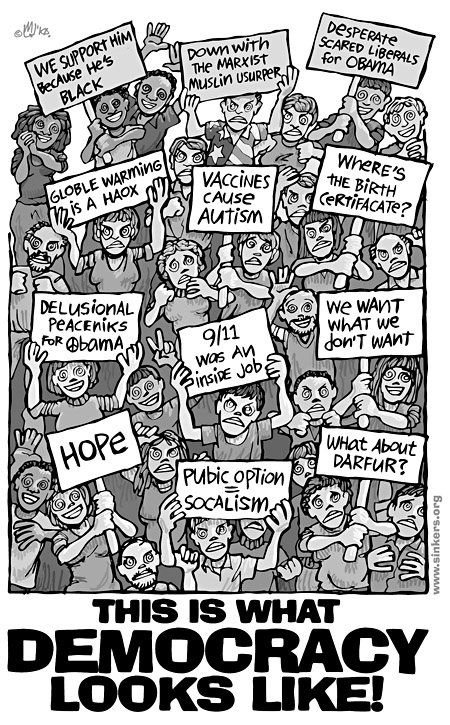 Mike elaborates:
They range from borderline delusional to flat-out certifiable – and they vote.

I'd been seriously wondering about the root causes of the quality of "leadership" in this country over the past twenty-odd years, beginning late in Reagan's second term and continuing off and on during the Clinton and Bush years... you can't possibly imagine the thrill and relief when I finally realized that, yes, I'm not the only one thinking that the number one problem is, in fact, The People.
The Juvenalia continue
at
Mike's site
.
I try to avoid embracing this outlook personally, but can't deny that it's awfully tempting, some days. One gets tired of going about among one's fellow-citizens like an anthropologist all the time, constantly trying very hard to understand.