By Al Schumann on Friday October 22, 2010 02:10 AM
John Halle offered some thoughtful responses to Robert Parry.
The partisan obsession with punishment continues. So it's worth taking a quick look at recent history, starting with ACORN's fate. The organization was targeted with a "sting" video by a wingnut impresario who enjoyed dressing up as a pimp. The Democrats took it at face value and voted to defund ACORN. The sanctimony ran thick and heavy until, unsurprisingly, it turned out that the video was a fake. Then they wanted the whole affair to go away. But only after they flew off the handle and punished one of their best supporters.
In fact, the agenda for the first two years of the Democratic majority has shown a greater focus on punishing the base than on enacting any of the base's cherished policies. The policies that did get enacted were laughably bad. The Democratic response to the dismay created by them was to hector and ridicule the critics; drug tests, mental hospitals, etc. Is there any reason the base should not punish the party? Punishment is entirely appropriate.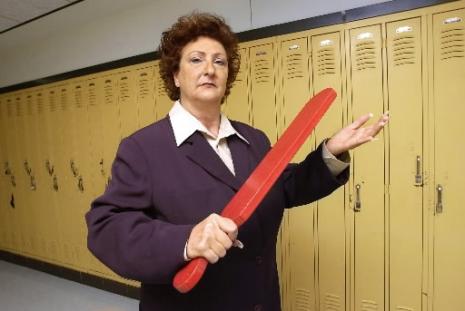 The Parry argument is that punishment will make things worse for the base. But the base is in a no-win situation already. Cooperation with the party means their punishment will come from the Democrats. Non-cooperation means it will come from the Republicans. The one thin hope is that sufficient punishment for the Democrats, now, will force better behavior from them at a future date. That's all that's left, and it's entirely the Democrats' fault.