By Owen Paine on Monday December 4, 2006 11:43 AM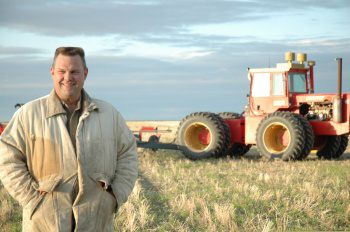 To read
Josh Frank
, you'd think Montana senator-elect John Tester was a cross between ole Bill Bryan and a grizzly bear:
A State Senator and organic farmer by trade.... When I say he's not really even a Democrat, that may be a bit of an understatement. Tester is essentially an NRA approved neo-populist with libertarian tendencies who wants to immediately redeploy troops from Iraq as well as repeal the PATRIOT Act.... [H]is position on international trade is more in line with the protesters who shut down Seattle in 1999 than with the Democratic Leadership Council.
Smitten? I'd say so... if politics is the romance of the possible.
Well, maybe that's unfair, but Frank sure does gush a bit, don't he now? "Organic farmer" is my best of show. I had Josh figured for a cooler head. Personally, your reporter here had Tester specifically in mind while recently disparaging this new breed of rocky mountain high plains class wranglers. My crystal ball shows me a corporate stooge under the Marlboro Country turnout. But we shall see, we shall see.