Cruise Missile Posturing
WASHINGTON - Democratic presidential candidate Barack Obama, under attack from a rival who portrays him as naive on foreign policy, declared Wednesday that he would use military force against Al Qaeda operatives hiding in tribal areas of Pakistan if that nation did not move more aggressively against them first.

The Illinois senator said he would take military action as president, if necessary, despite the risk of undercutting Pakistan's leader, President Pervez Musharraf, an important American ally.

"I understand that President Musharraf has his own challenges," Obama said. "But let me make this clear. There are terrorists holed up in those mountains who murdered 3,000 Americans. They are plotting to strike again. ... If we have actionable intelligence about high-value terrorist targets and President Musharraf will not act, we will."
Bless their hearts! Those kids are willing to compete with the big boys in thoughtlessly bellicose eructations.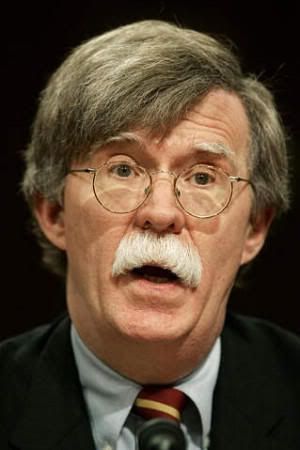 Obama let himself get out cruise missiled on this one and now he's shown that he can be goaded into foolish boasting.